Advanced Muscle Palpation
Advanced Muscle Palpation (AMP) is an elegant form of spinal analysis that determines the level and listing of vertebral subluxation. Recognizing that the CNS is aware of its own biomechanical needs, AMP uses the sophisticated mechanisms of neurology to analyze the subluxation.
Sign Up For Our Email List
Trent Scheidecker, DC is on a mission of prolonging the Chiropractic Spinal Analysis founded by Dr. Reggie Gold, DC and development by Dr. Nick Spano, DC. for the purpose of Chiropractic Conservation, Cooperation and Camaraderie amongst Students of Chiropractic and Doctors of Chiropractic who locate, analyze and facilitate the correction of Vertebral Subluxation for the expression of the body's Innate Intelligence.
Spinal musculature are the active defenders of proper spinal neurodynamics and are the Chiropractor's greatest indicators for locating, analyzing and facilitating the correction of vertebral subluxation.
Advanced Muscle Palpation is a Chiropractic Technique for an analytical tool within Chiropractic. It's a beneficial indicator by which to establish criterion for the adjustment of vertebral subluxation.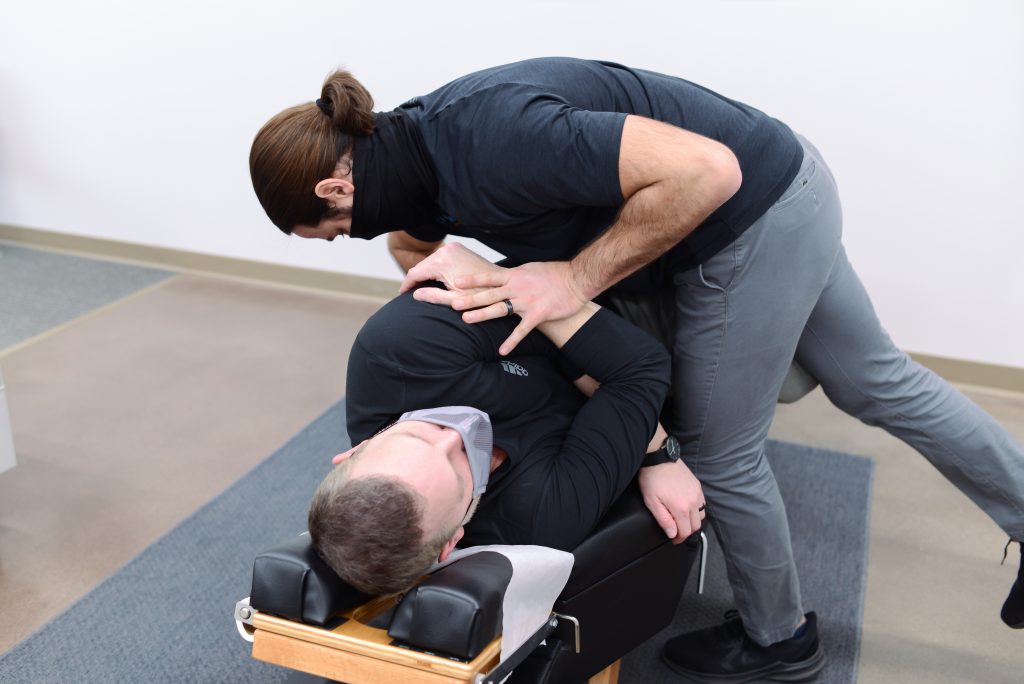 "The muscles of the spine have been an enigma for the Chiropractor for these last 100 years.  Muscle palpation has been used more or less intuitively by the field clinician throughout our history.  Only within the past 20 years has there been a serious attempt to document the relationship between muscular patterns of activity and the vertebral subluxation." -Dr. Edward Hartey, DC